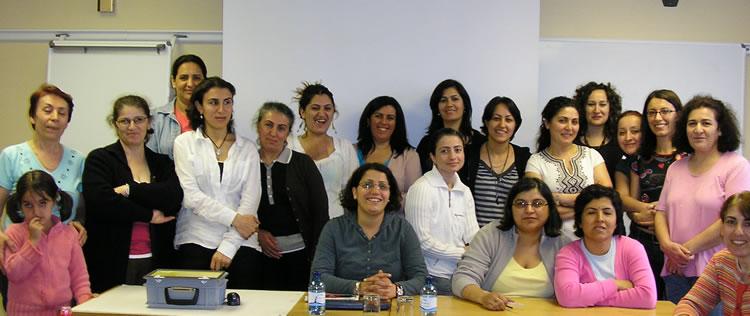 Since its establishment the organisation had stable women's service providing a point of contact, activities such as breakfast clubs and crafts classes and health promotion information services. The organisation has a distinct presence of women in its work which is steered by a Women's Commission. While the folk dance, choir and drama classes contribute to the personal cultural development of the women and contribute to activities and events with their performances, involvement in the design and delivery of Day-Mer's work has been providing a route through which Turkish and Kurdish women participate in the wealth of mainstream professional and educational opportunities.In the last few years, Day-Mer through its women's commission continued with celebrating the International Women's Day as a festival. Current women's activities include:
·

        

Advice/advocacy service specifically for women under educational projects,
·

         

Information and advice about a wide range of locally available services,
·

         

Counselling service for women with higher level and/or complex needs,
·

         

Weekend Breakfast meetings once a month which will include an awareness raising session,
·

         

Women's arts and culture classes,
·

         

Volunteering opportunities in the services and work of Day-Mer,
·

         

Enable access and link to other Day-Mer or mainstream services,
·

         

Social events for women, twice a year, to between 150 to 200 women,
·

         

Engagement with statutory organisations and other women's organisations.